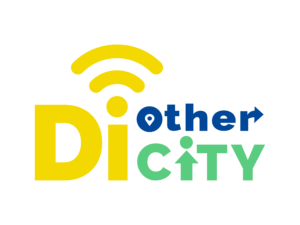 DiOtherCity – Digital tools and innovative city tours project proposes an adult learning programme for professionals in the Cultural and Creative Industries (CCIs), who wish to learn practical applications of digital tools to design innovative cultural experiences in their city. The focus will be on creating alternative narratives as well as new digital environments, whilst designing city tours in peripheral spaces.
The project will train professionals from the CCIs during a blended mobility training, and engage further with local training actions.
Partners will implement the project in 6 cities across Europe: Brussels, Barcelona, Rome, Paris, Zabrze and Nicosia.
They will design a course with 5 modules and 4 related toolboxes:
Module 1 : Introduction to creating innovative city tours with digital tools
Module 2 : Research – shape your idea
Module 3 : Storytelling – how to engage your audience
Module 4 : Technological skills – incorporating digital tools in your tour
Module 5 : Entrepreneurial competencies – new dreams and opportunities
The curriculum will offer 24 tools to help learners design their city tour and develop these key competences: Literacy; Digital and technology-based; Interpersonal skills, and the ability to adopt new competences; Active citizenship; Entrepreneurship; Cultural awareness and expression; Multilingualism.
Results will be online in 6 languages (EN, FR, IT, ES, GR, PL)
ARTICLES RELATED TO PROJECT:
Our partners in this project: