Interview with Caroline Merlier, Theo Constant, and Aline Derimmerman
Video games can provide students with experiential, collaborative, and problem-centered learning opportunities. They have the potential to foster the transformation of learning environments, which is increasingly important in the post-Covid era.
On the Gaming for Skills website, you can find pedagogical sequences covering the vast majority of topics, subjects, and skills. All those show how video games can be used to introduce, teach, extend, or evaluate learning content or skills development.
However, some topics seem to be covered in many video games, while others do not receive as much attention. For example, agriculture is one of the topics that offers great potential for video games, but it still doesn't seem to be fully explored. To bring more light to this topic, we have talked with the creators and developers of the video game AgriLife: Caroline Merlier, Theo Constant, and Aline Derimmerman.
AgriLife is a game about the complexity of agriculture and the exploring different agronomic approaches. It puts you in the shoes of a farmer, and you are responsible for the crops in living soil. In this article, you'll find out more about the game and we also suggest checking the trailer of the game AgriLife Release trailer , and tchecking out the game on Steam.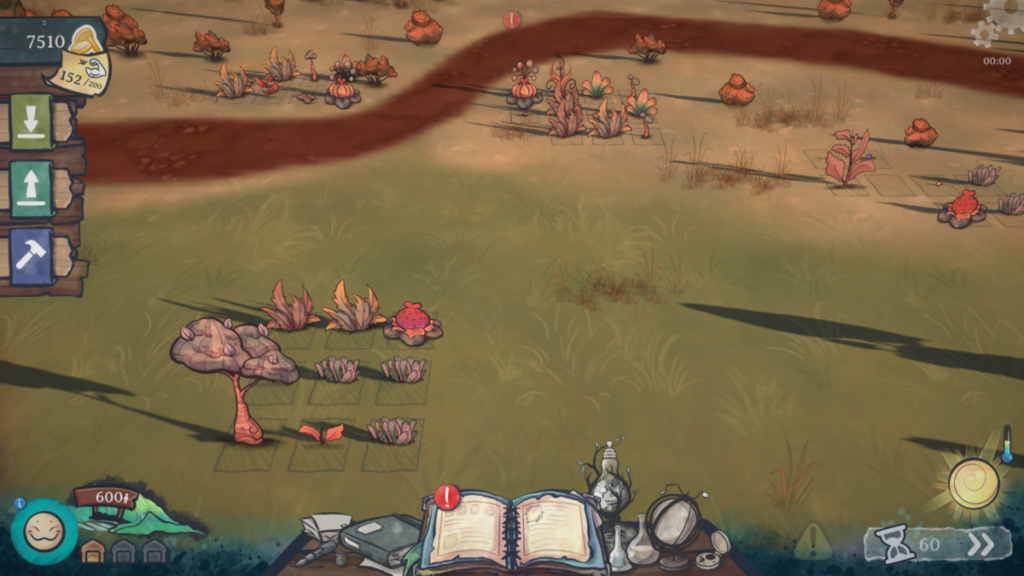 WHY CREATE A VIDEO GAME ABOUT AGRICULTURE?
The idea development started when Caroline heard about a report of Elise Lucet for Envoyé Spécial, about agrochemical glyphosate (to be more specific, it is a weed killer).  She noticed people had divided opinions and started to wonder why.
"I asked my older sister, who has a PhD in plant biology what it was all about. She directed me to several Twitter accounts of specialists talking about their subject and especially the glyphosate. My Twitter feed blew up with information about agriculture, agroecology, breeding, farming, etc… For 2 years I've been following those accounts daily. I learned a lot from them, and they were nice and patient enough to answer all my questions. I found out that they like when people are interested in their job because it is a job that is not very known anymore.  I realized they were struggling with raising awareness about their job, and since I really do believe video games are a convenient medium to convey knowledge and stories, I thought I'd give it a try.  Agriculture, its complexity, and different agronomic approaches are not very popular topics in video games despite their potential.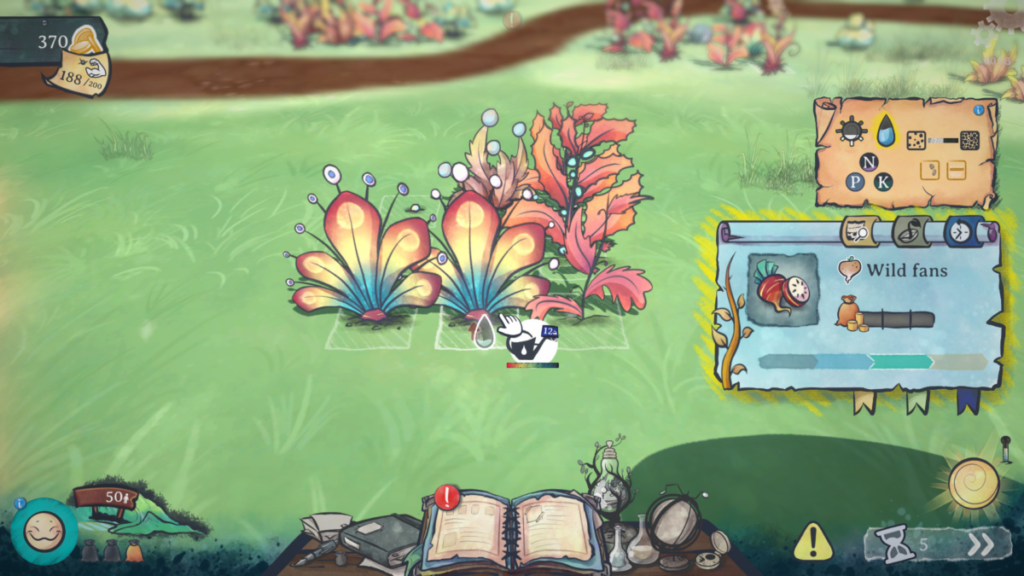 The AgriLife team noted that the game creation process was not easy. On the contrary, it was quite chaotic. The whole process of the game creation lasted almost two years.
"In the very beginning, we simply listed all the features we could think of, including some narration with NPCs (nonplayable characters) and stuff like that. Then we directly began to develop it… Several months later, we realised that we would hardly be able to achieve everything, so we removed feature after feature. The final result is much lighter than the original idea, although still pretty complex. But we made it, and it works!"
CHALLENGES IN CREATING THE GAME
"Finding the perfect balance between reality and fantasy was challenging. We wanted to make fantastic plants, but at the same time, we wanted them to be credible because the player has to take care of them and harvest them. So, we had to learn a lot about agriculture to be realistic and still think of the entertainment for the players."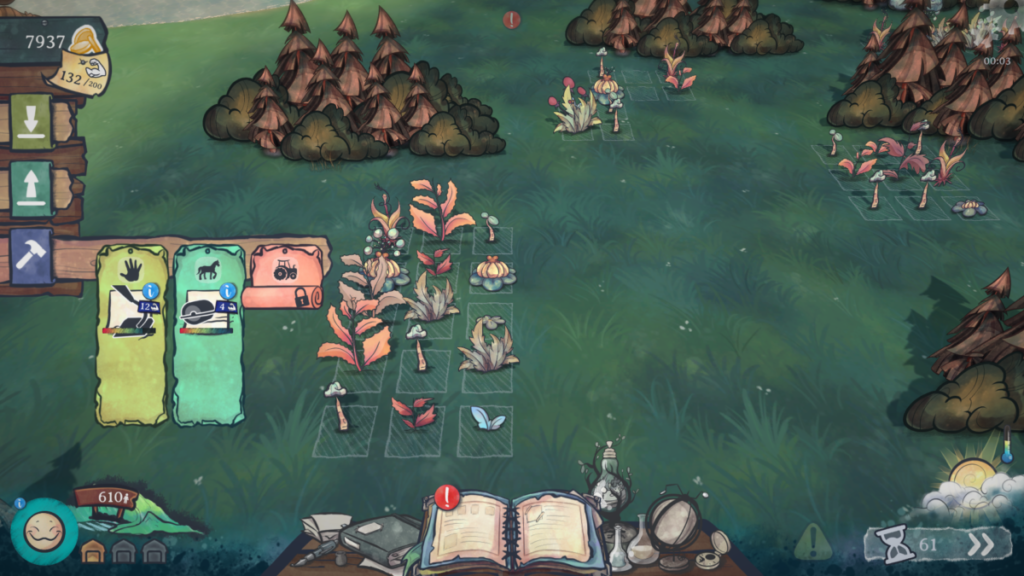 EDUCATIONAL POTENTIAL OF THE GAME
The game is based on a topic that still remains quite underexplored in video games and it offers different ways to be used by educators. The game creators noted that "the game is about being in a real-life situation: you have to feed the population with limited fields, while the population keeps on growing and mother nature doesn't necessarily want to help you.
Thanks to the encyclopaedia, you will learn how to manage it and how plants can be also helpful (e.g., weeds can be used as cheap fertilizers). Students can also use it develop their knowledge about nutrients needed for plants and apply that knowledge in science classes. While the game isn't a realistic simulation and takes shortcuts to stay enjoyable, the player will be asked to think like a farmer and will be able to discover agricultural concepts. In that way, we think AgriLife could be interesting for students."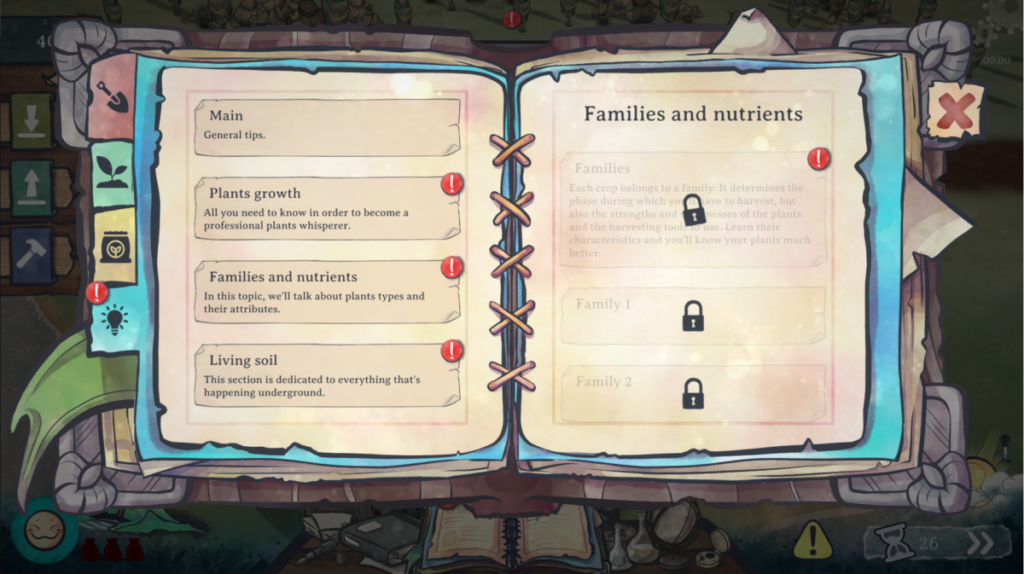 ADVICE FOR EDUCATORS ON USING VIDEO GAMES IN THEIR CLASSES
"Creative multiplayer games like Minecraft could be very interesting to explore as a collaborative workspace. You could even use these kinds of games as a visual and interactive medium to teach anything, as virtual guided tours for example. Just because it would be memorable. That is the power of games."
We want to thank AgriLife team for their willingness to respond to our questions and share a little bit about game creation process. It was a pleasure to learn more about video games from the video game creators themselves! You can also follow AgriLife on Twitter, Facebook, or Instagram for more updates and information about the game.
Additionally, if you are an educator and wish to find more inspiration on how to use video games in education, check out the pedagogical sequences of Gaming For Skills: https://www.gaming4skills.eu/searchandfiltertesting/