If you follow our Facebook page, you might have seen that we have decided to create two chatbots: Mr. Winston for level A2 and Mrs. Winston for level B1. We are happy to announce that they are both ready to be used by teachers and students!
Here is how they will work:
First, you will need to log in to Facebook and go to the page: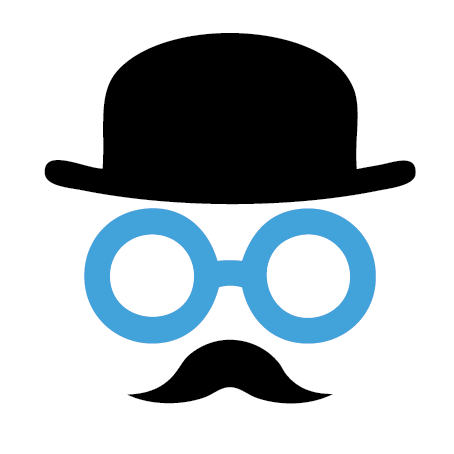 @Mr.WinstonBeta for level A2 students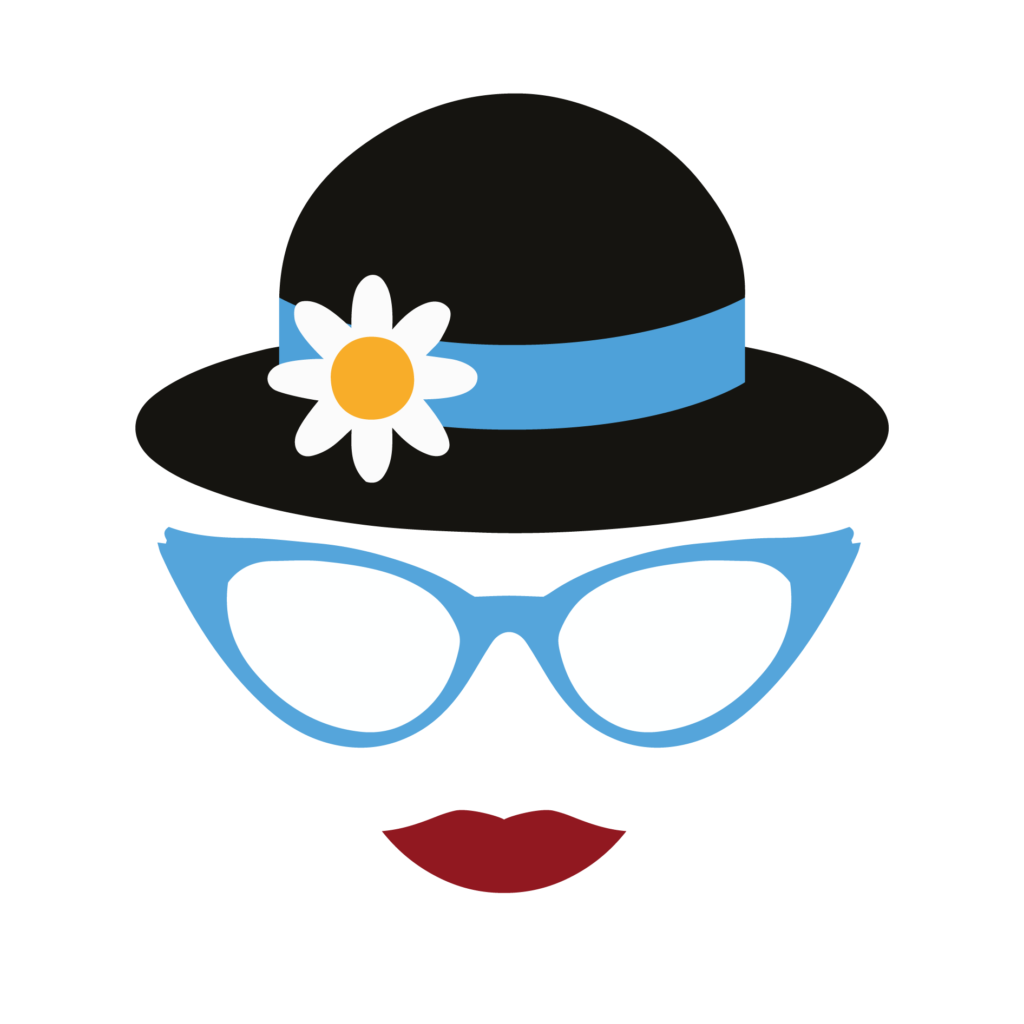 @Mrs.WinstonBeta for level B1
If you don't know what your level is, we recommend you start with Mr. Winston and then rise in level with Mrs. Winston if it is too easy for you. In order to talk to the chatbot, you will need to open a conversation on Messenger with one of these two pages.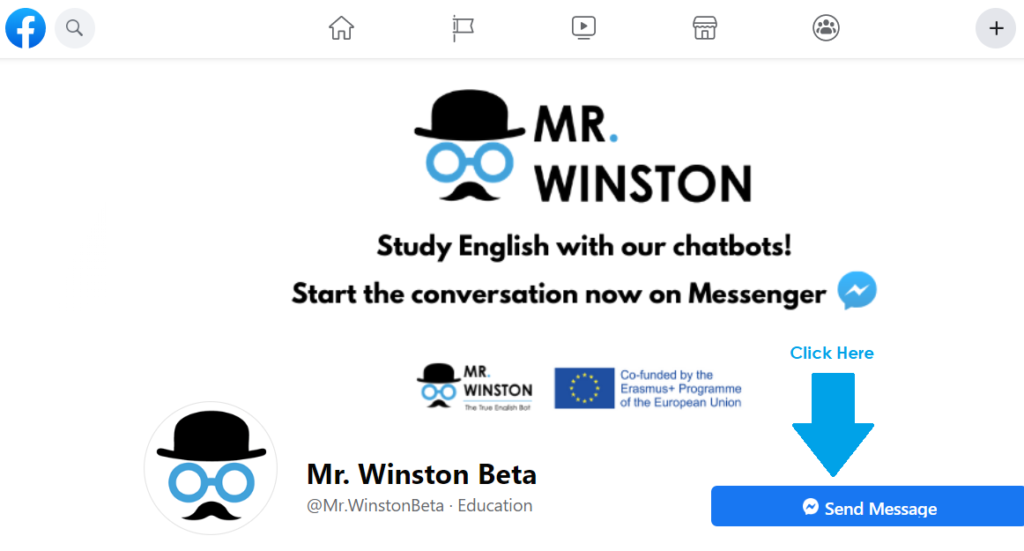 The chatbot will present itself and explain how to access the content. It will also ask you to subscribe to the Daily Tasks. If you don't want to receive daily tasks, you can ignore its message and directly type "menu".
What are the Daily Tasks? ​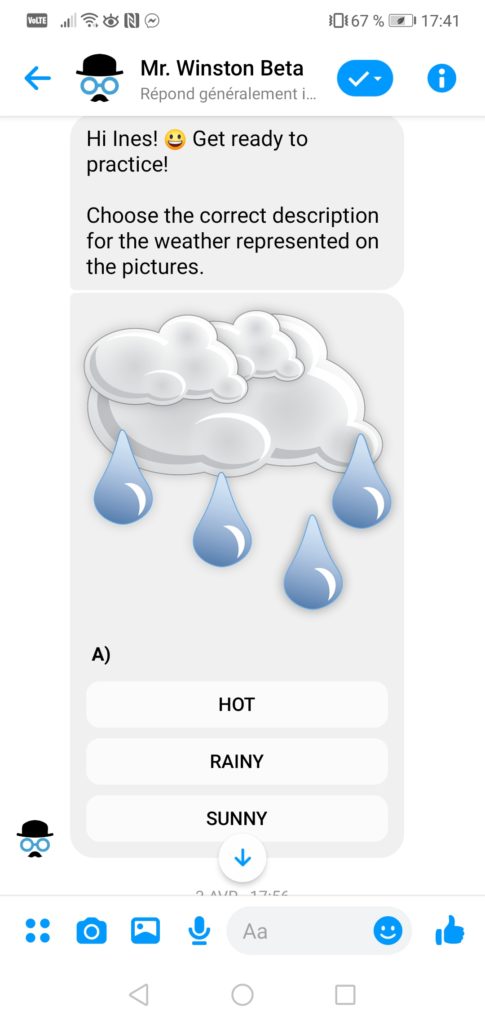 This means that you will automatically receive one short exercise per day, as long as you answer the chatbot every day. You will answer either by clicking on a button to choose the correct answer or typing your answer directly in the chat.
Here are two things to keep in mind:
We advise you to subscribe to these at a suitable time of the day, to avoid receiving them at a time when you are typically busy.
When you type your answer remember to always proofread and watch out for typos, as if you were doing an exercise in class!
Exercises​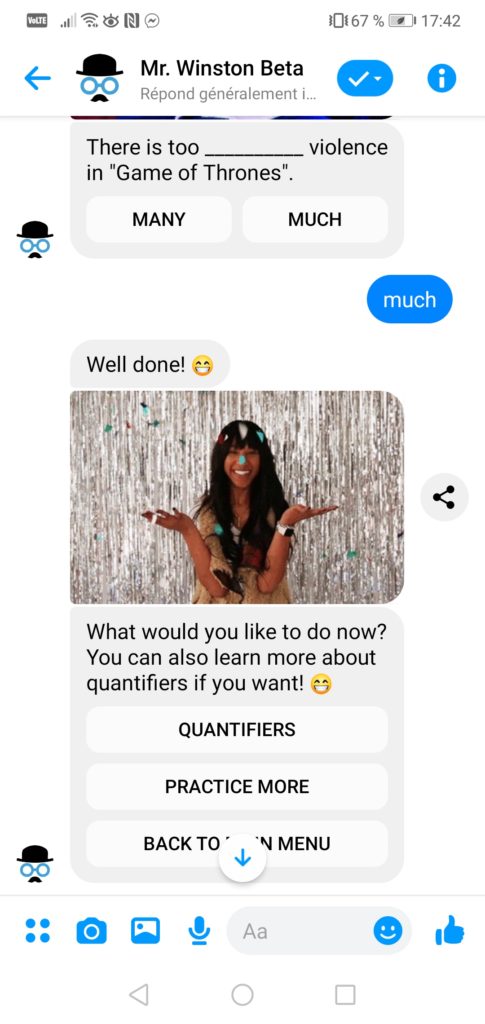 The daily tasks are not the only content that you will find on the chatbot. In order to access exercises on a specific topic, type "menu", which will show you all the exercises our chatbot offers!
In each exercise, you will get immediate feedback on your answers and the possibility to either ask for more information on grammar topics or to practice more. These exercises are available 24/7 and the amount of exercises you do every day is completely up to you!
FAQs​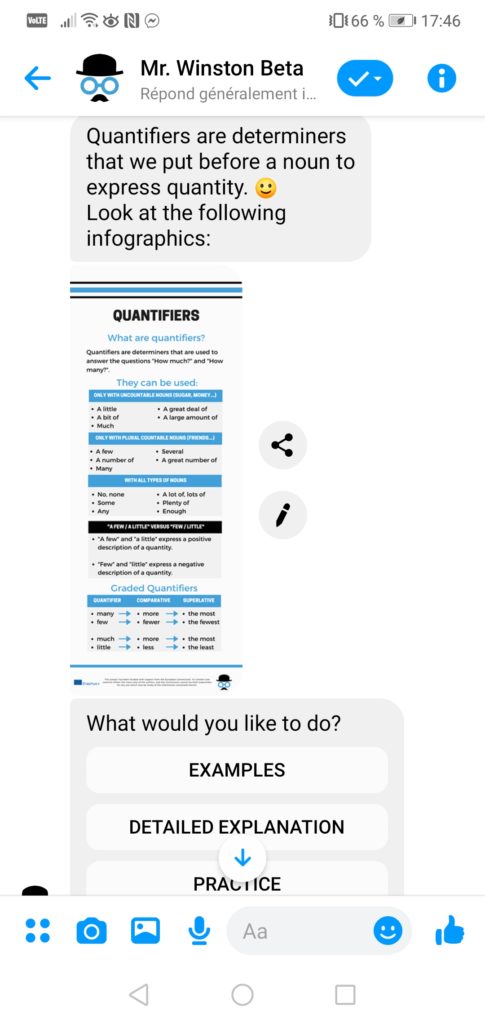 As we all tend to forget grammar rules, it is always possible to ask your questions to our chatbots. In order to do so, just type a simple question, such as "What are quantifiers?" and you will receive an infographic with some of the most important things to remember about this grammar point!
You can also access these revision cards at the end of an exercise on the topic. The chatbot will ask you if you need an explanation or if you want to practice more. All you have to do is click on the "explanation" button!
As this project is only in its testing phase, we would love to get your feedback by filling in a short questionnaire on your user experience!
The chatbot will send the questionnaire to all users by the end of the tests, but you can also fill it in directly after testing it by clicking on the appropriate link below:
You can also ask your students to test the chatbot and answer the questionnaire below!
If you are learning English and want to share your feedback with us, please use this questionnaire.
We hope you will enjoy talking to the Winston family! If you want to participate in short learning sessions with us in January and February, you can subscribe here:
If you would like to know more about the project, we suggest you read our previous articles.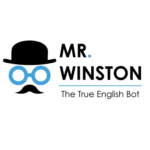 Keep in touch with the progress of the project:
Visit the project's website: www.mrwinstonchatbot.eu


Follow the project on Facebook: @MrWinstonchatbot
#MrWinstonchatbot #erasmusplus
In collaboration with: Yuzupulse, Civiform, Eurospeak, Learnmera & LJUDSKA UNIVERZA ROGAŠKA SLATINA