Our Tale has come to an end… or is it a beginning?
The Seeds of Tellers project has now been completed! While we are not working on it anymore, it doesn't mean that the adventure ends here… Indeed, for Seeds of Tellers, this is but the beginning.
After two years of collaborative work on this project, and after facing the challenges of the Covid crisis and long-distance communication with partners, we have now created the project fully and its results can be found on the Seeds of Tellers website!
Don't hesitate to check out our project website which now holds all the pedagogical materials that we have created. There is:
A pedagogical guide on how to teach oracy in the school curriculum, in which you will find all the theory attached to the method we present in this project, as well as tips on how to implement the method in the classroom.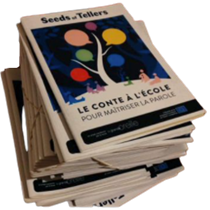 A Library of at least 300 tales of all origins, and levels, in all the languages of the partnership: English, French, Italian, Bulgarian, and Portuguese and even some additional tales from all over the world. 
A Webradio of recorded tales realised by pupils, for pupils, as well as a recording button to record your own tale on the website! This allows to see the different telling styles and levels, but also, to participate in this adventure by leaving your own tale on the website!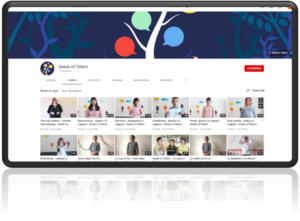 A Youtube channel containing Videos with tales told by pupils, teachers or professional storytellers, as well as some videos of gestural rhymes to help show what kind of results might be expected, and to help the pupils be more confident in their oral skills. 
Pedagogical kits on thematic topics such as "animals" in tales of "Living together" etc, in order to enter the world of tales through their main themes and history. This allows a more in-depth delving into tales and folklore.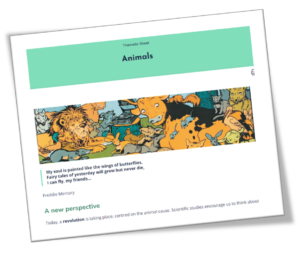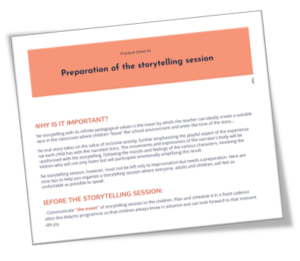 Practical sheets that aim at guiding the teacher into the implementation of a storytelling session with practical advice and exercises to make as preparation, to enrich the storytelling experience and make it more engaging!
All these resources aim at promoting oracy in a classroom context using Tales and traditional oral resources in order to help teacher create an atmosphere and a "safe space" where pupils can develop and experiment with their oral skills. These resources also give all the necessary tools for a good practical implementation to teachers, as well as leads for content enrichment and techniques for an engaging and varied oral practice. The very basis of the project is the first European Library of Tales available in several languages, which is surrounded with all the supplementary tools needed to use it to the best of its possibilities.
This project is now finished, but all the resources will still be available on Seeds of Tellers' website for at least 5 years. We thank all who have tested our material and participated in their creation over the last two years!