Have you ever heard of Pedagogical Escape Rooms? No? Well, let us give you a tour. Pedagogical Escape Rooms, or Escape Games, are game-based experiences. They consist in having a group of pupils trying to resolve a series of puzzles and enigmas using the information and skills acquired in class. These puzzles and enigmas will ultimately lead to a final goal, solving the mystery. The students must work as a team and are under time-pressure. The idea is to put their classroom knowledge into practice in an environment that is both fun and engaging, while also promoting teamwork. The gamified hands-on aspect of this method helps engage the pupils in their learning and contextualises classroom materials and theories.
Escape Rooms have been around for a little while now, but the trend of using them for pedagogical purposes is relatively recent. Indeed, while our STEAMER project is not the first initiative to use Escape Rooms as pedagogical tools in classrooms, it is the first attempt at creating a free and exhaustive method, with ready-to-use materials and tools to help teachers and educators in the creation and implementation of Escape Rooms in their class curriculum.
Some pedagogical escape rooms have been created by innovative educators and teachers all over the world and they have sometimes shared results with the rest of their pedagogical community.
However, there is no existing complete guide on how to create a pedagogical escape room freely available out there and it can be quite difficult for teachers to know how to build the skeleton of an Escape Room and how to integrate class materials into it, in a way that is both fun and engaging for the pupils. With the STEAMER team, we have endeavoured to create the first one, directed at STEAM pedagogy specifically, which is finally available online in English on the STEAMER website!
After introducing the nature and origins of Escape Room games, the guide will cover the following aspects:
Why are Escape Rooms useful for STEAM education?
How to integrate Escape Rooms in the school curricula?
How to capitalize on previous knowledge of the students and how to valorise the skills and knowledge developed during the Escape Room?
How to animate an Escape Room?
How to integrate different profiles of students?
Each chapter is designed to answer those questions step-by-step, to help the teacher during the implementation process.
A particular attention will be paid to make sure that all the materials produced is inclusive and that they have special tips and advice to include pupils with Specific Learning Disorders. A full chapter on how to integrate different types of students, especially pupils with Specific Learning Disorders is included in the main pedagogical guide. Escape Rooms have the advantage of stimulating different senses and competences at the same time, while also allowing for some teamwork. While some challenges will inevitably be encountered by pupils with Specific Learning Disorders, they will also have the opportunity to participate and put their own specific set of skills into practice for the benefit of the whole team.
This guide is just the first step of course. It will be tested by teachers in schools and our whole team will gather feedback and experiences to improve the guide as much as possible. As with all produced materials, the pedagogical guide will be available in all the languages of the partnership: English, , Italian, Greek, Latvian and Bulgarian.
Additionally, in order to be able to use this guide to its full extent, this project's team is in the process of creating other valuable tools such as: an Escape Room creation guide, which will basically be a smaller booklet on how to create the Escape Room itself, with its dynamics, mechanics and important tips to make the whole experience immersive. While the first guide lays the basics for the pedagogical side of the Escape Room as well as the basics of the other concepts necessary to build a pedagogical -oriented Escape Room, this second booklet will really focus on the Escape Room mechanisms themselves.
This second guide will be followed by a full online training course for teachers and educators, that aims at building the Pedagogical Escape Room with you, step-by-step. This online class will be composed of different modules, with video content, tutorials, practical tips and tools, as well as worksheets and quizzes.
The next tool we are developing is a database of characters, contexts and even some full ready-made scenarios which can be used as a basis for your pedagogical Escape Room.
On the website, we will also create an escape room generator, which will give you everything from the scenarios, to the puzzles or enigmas, etc… that will be usable to build your pedagogical escape room in no time!
Finally, as mentioned earlier, all the materials produced will be tested and the testimonies and feedback we will receive from our team of testing teachers and pupils will help us write an implementation guide (Best Practice booklet) that will help teachers make sure that everything is going smoothly, and will give them some peer advice directly from the field on how to best implement the Pedagogical Escape Room in the classroom.
Don't hesitate to check out our Facebook page for more information on Escape Rooms for Learning and to keep you updated on the progress of the project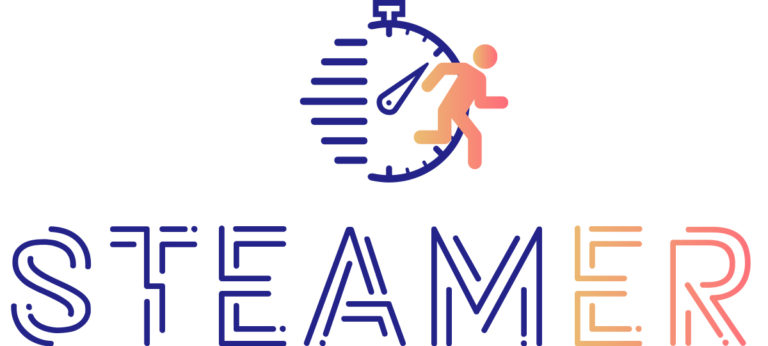 Visit the project's website
Follow the project on Facebook: @steamerproject
#STEAMERproject #erasmusplusproject #escaperooms
In collaboration with: Les Apprimeurs, Citizens in Power, CitadaSkola, Work in Progress & St Kliment Ohridski