VISITOR: Bring the museum to your classroom!
When it comes to their most memorable school experiences, European students across all generations and regions share one thing in common – counting down the days until their next class trip. These trips promise more than simply a change of scenery for students – rather, they are portals to a seemingly separate world altogether, one devoid of routine and predictability and in which they are immersed in a hands-on learning experience that activates their senses and curiosities. Nowhere else is this more apparent than during class trips to cultural and historical institutions. As repositories of our collective memory, cultural institutions, and especially museums, offer learners the chance to take on the role of lead actors in time-traveling movies by transporting them to the times of the Vikings, Middle Ages, Industrial Revolution, Napoleonic wars and others.
These experiences have produced an abundance of studies that point to the psychological and developmental benefits they have for children during their formative years. The over-arching conclusion is that museum visits are pathways for learners to explore creativity, curiosity, critical-thinking skills and develop a better understanding of the present world around them[1].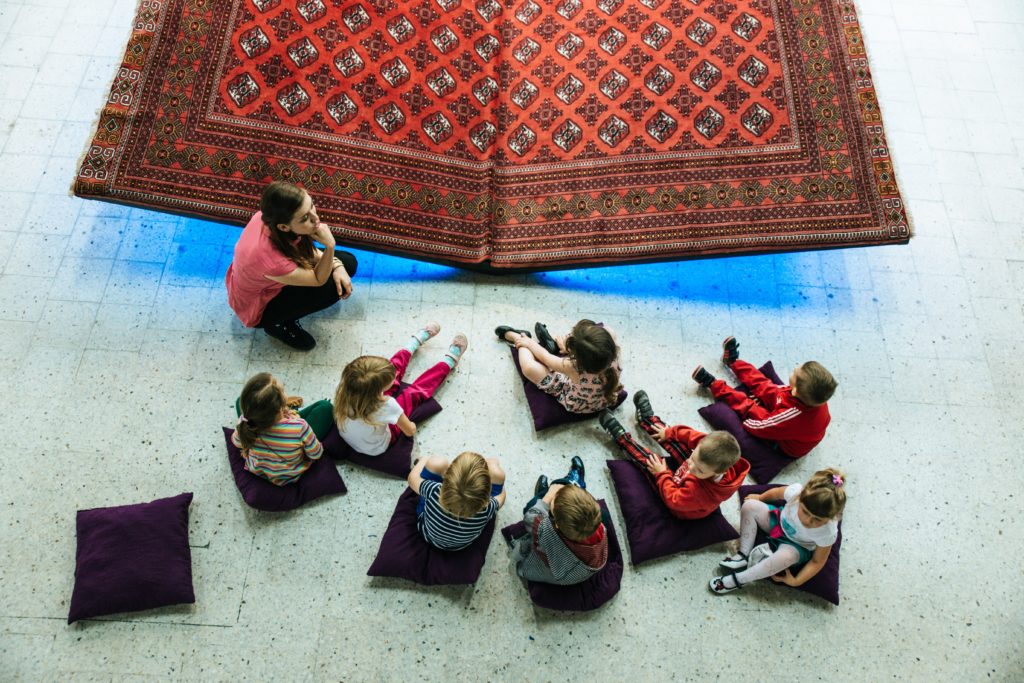 However, in the wake of COVID-19, not only has the education sector struggled to cope with the 'new normal', but the cultural sector has been severely affected as well, with museums in particular bearing the brunt of the pandemic fallout in the form of closures and limited visitations. According to the UN Educational, Scientific and Cultural Organization (UNESCO), in 2020, nearly 90 per cent of museums had been closed for an average of 155 days, and 43% have continued with closures since the beginning of 2021, even with public life slowly opening up[2]. To the dismay of students all over, counting down the days until their next class trip to the museum now seems never-ending.
UNESCO has urged the importance of ensuring access to culture in the time of the pandemic in order to conserve our shared heritage. The light at the end of the tunnel has come in the form of embracing digitisation to compensate for a lack of in-person visits. This has been the conclusion made by the EU's 2020 Open public consultation with stakeholders in the education and cultural sector. Almost 80% of respondents considered digitisation of museums and exhibitions as a key tool for increasing the number of people that have access to cultural heritage today. Over 90% of respondents also reacted positively to the possibility of using platforms that would allow for digitised cultural visits in a 3D format[3].
The VISITOR project aims to meet these cultural and educational needs by ensuring the consistent realisation of cultural activities of primary and secondary schools, not only so that pedagogical objectives in the fields of history, technology, science, etc., could be met, but also for fostering and nurturing the personal development and emotional state of pupils. Digitisation of the curricula has been in full swing in countries across Europe; however, practice has shown that not all educational aspects have been effectively covered, particularly those that are not considered to be a part of the mandatory core subjects, such as cultural visits to museums and exhibits.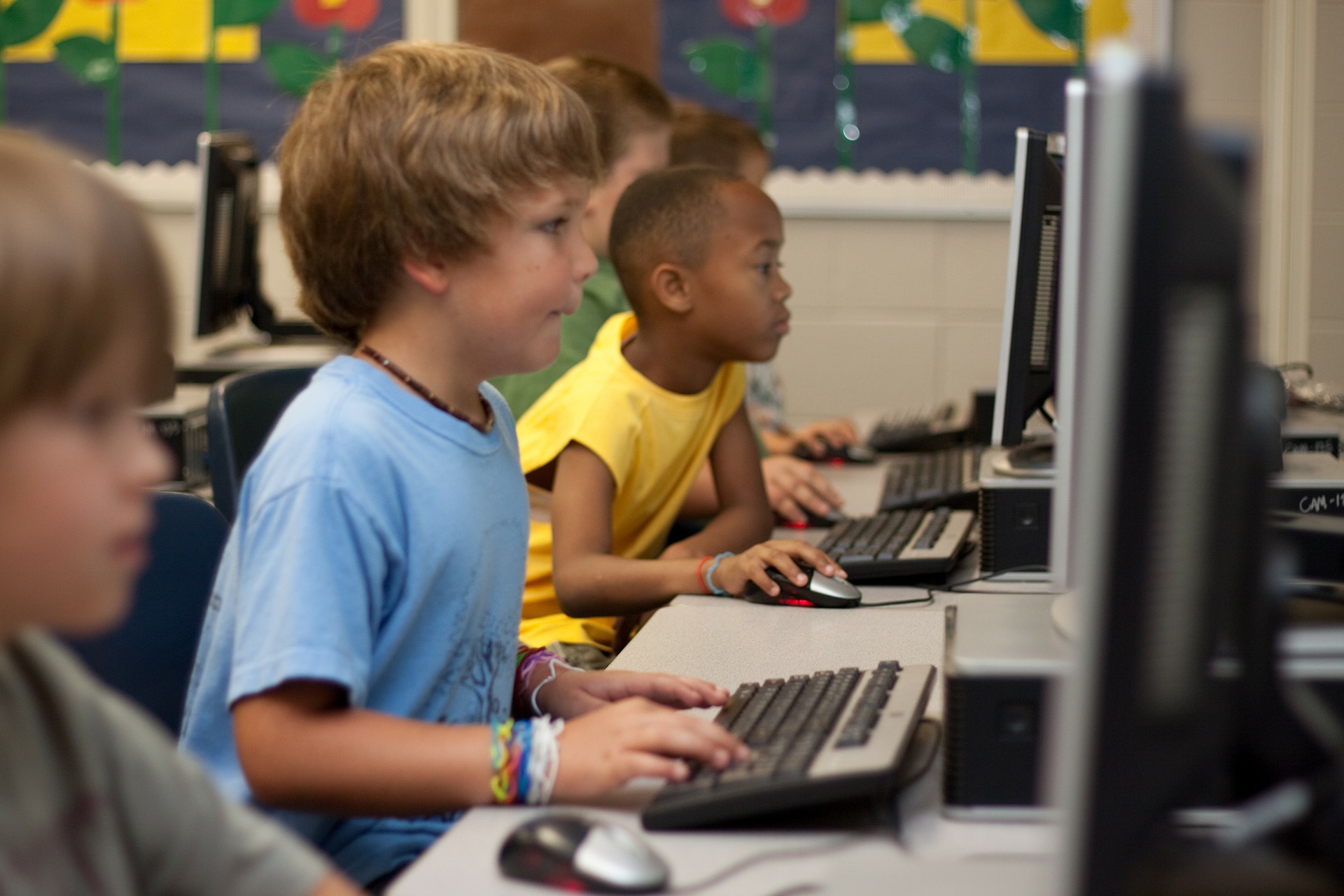 Through VISITOR, the absence of these cultural visits will be countered by providing teachers and their classes with learning opportunities on how to use digital training resources in order to create their own educational scenarios in a cultural context. The intended end result: no more lengthy waits for museum trips as teachers and their students will be able to bring the museum to their own classrooms.
The project will last for 2 years and it will produce the following results:
1) A digital museum content aggregator and toolkit
The aggregator will not only collect material from museums to enable their integration into the teaching of school subjects, but it will also process the digital resources under categories tailored to the educational needs of schools and all learners, making it accessible for users with learning difficulties.
2) A digital application for virtual tours and use cases for digital exhibits and resources
This virtual 3D exhibition game will give teachers and their students the opportunity to design their own virtual museum exhibition by combining exhibits from different historical ages and cultures imported into the configured virtual space in the form of 2D and 3D models of existing artefacts. This innovation will serve to replicate the hands-on interactive experience students are used to during in-person museum visits. To facilitate the training of teachers, the partners will develop lesson plans and recommendations for the museum digital exhibits.
3) An e-learning course for training teachers in developing and delivering Intercultural and Interactive Virtual Tours
This training programme is targeted to teachers for them to better understand how to construct their digital stories gathering educational materials through the content of digital museums. The course will be structured according to the Problem Based Learning (PBL) method through which teachers will be able to create content adapted to a wide variety of student preferences and skills.
The VISITOR project will unite European cultures under the umbrella of digital museums with the ultimate intention of designing innovative learning experiences and fostering pupils' intercultural awareness through a virtual education process. Follow us on our official website visitor-project.eu for updates and to learn more! #visitor-project
Project website : visitor-project.eu/


  Follow the project on Facebook: @Logopsycom
#visitor-project #erasmusplusproject
Our partners are: IDEC (Greece), The Open University (UK), Hellenic Open University (Greece) and Interactive 4D (France)
Enables learners to be the creators of their own exhibition using digital tools as part of a relevant and innovative non-formal approach to learning
Narrative and visual experimentation in the presentation of works of art for learners with little or no qualifications, with specific needs.
Stimulate STEAM education through an interdisciplinary approach using history to contextualise STEAM subjects
Innovative STEAM pedagogical tools for kindergarten educators to teach mathematics to children.
Tools for math teachers to add art works and hands-on exercises in their lessons.