DigitALL: Presenting the latest on digital adaptation
All the sudden, teaching was not the same. Instead of a morning coffee and a chat with fellow teachers, we log in to different platforms, check emails and hope that the internet connection is going to hold one more day.
The Covid-19 pandemic shaped teacher's lives across Europe and the world in a such a way that very few were prepared to cope with the changes. Indeed, a survey gathering answers from across Europe showed that more than half of teachers surveyed had never had experience with online teaching before. The respondents highlighted that they would benefit from quick online course, contact with experts, clear guidance from the Ministry of Education, websites with lists of resources, good practice lesson plans or videos, and many of them asked for more free resources and tools.
Furthermore, disruption to the education sector was not only hard for students in general, but also deeply impacted students with specific needs. Indeed, existing support for those students was abruptly interrupted during that period, and teachers were unprepared to adapt their materials so quickly to their students with specific needs and with disabilities. For instance, if the lesson did not have subtitles, no option to record, no adapted font or spacing, no support or clear instructions and guidelines, etc. students with learning disorders, visual or hearing impairment and other disability were left unattended.
When taking into account that students with specific needs and disabilities are already at a higher risk of early school leaving, it was key to ensure that switching to online spaces did not prevent students with specific disorders to maintain high standards for their education.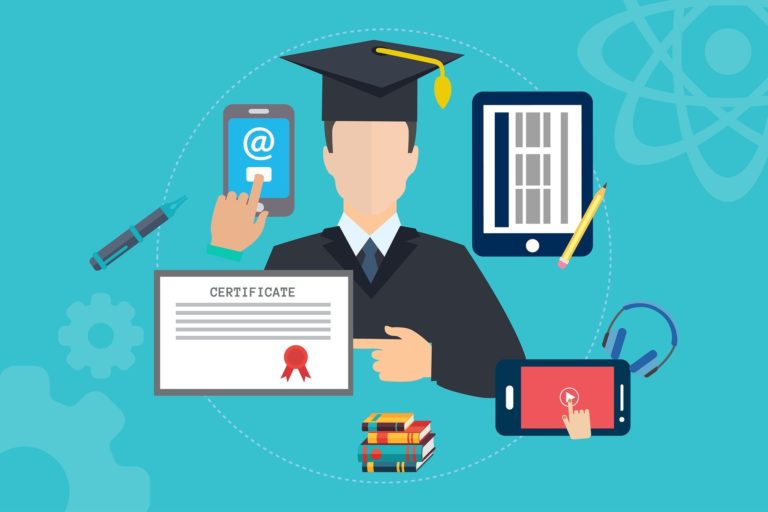 Therefore, Logopsycom and a group of partners from all over Europe decided to take things into their own hands and created a project called DigitALL.
To provide guidance and training for teachers of primary to secondary schools in adapting digital content for their students with specific needs.
Schools and teachers often try really hard to offer inclusive solutions to their students, but switching to digital spaces and distance learning requires a new set of skills and a level of adaptation that we cannot expect to just appear out of nowhere.
The DigitALL project will offer a series of resources focused on inclusive pedagogy and content adaptation of educational material.
Over the course of two years, we will create the following resources:
• A Guide on digital adaptation needs
This guide will gather information on the topics of inclusion for online learning, explain the various challenges and needs of students with specific needs and disabilities, but also provide a series of recommendations to overcome these challenges and increase awareness about inclusion in online educational spaces in general.
• 50 Practical adaptation sheets
These sheets will provide practical guidelines for teachers and schools to create inclusive content. They will cover a wide range of topics, from written to multimedia content, but also how to adapt pedagogical practices and more.
The toolbox will gather 50 sheets about online resources, tools, and software that can be use for online teaching. The sheets will provide descriptions, but also a 'How to use' section, an evaluation but also practical advice as to how to use the resource in an inclusive way.
The videos tutorials will cover some of the resources presented in the adaptation sheets and the toolbox, so that teachers can visualise the use of these tools.
10 checklists, covering the most common specific learning disorders and impairments, will be provided so that teachers can identify the steps to take when creating new material.
These worksheets will be for teachers to train themselves in creating accessible materials using the previous tools, and be structured with a series of exercises.
All these resources will be created in collaboration with partners from all over Europe. Our Belgian partner, AIO (Association pour l'Innovation en orthopédagogie) also based in Mons, proposes continuing education activities on various themes related to the field of disability, learning disabilities and ageing such as quality of life, quality of services, self-determination, empowerment, social and educational inclusion, reasonable accommodation and support methods adapted to the public encountered. Then, IST, based in Italy, is an institution for the Deaf which provides a wide range of service for deaf, hard of hearing, and other linguistic and cognitive impaired children and adults. Our Greek partner, The Regional Directorate of Primary and Secondary Education in Western Macedonia, is an educational organization in charge of the administrative and educational supervision of schools and teachers in four prefectures in the north-west of the country. Doamna Stanca, Romania, is the oldest high school in Satu Mare, and Epralima, Portugal, provides vocational training at various European levels.
Together, we aim at improving the digital skills of teachers from primary and secondary schools across Europe, but also ensure that these skills remain useful for the reminder of their teaching years, as the pandemic seems to have only been the tip of the iceberg in the digitalization of learning.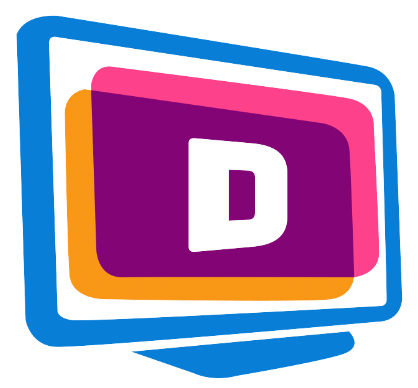 Visit the project website: coming soon


  Follow the project on Facebook: @Logopsycom
#DigitALLproject #accessibility #erasmusplusproject
In collaboration with: AIO (Association pour l'Innovation en orthopédagogie-Belgique), IST (Italy), the Regional Directorate of Primary and Secondary Education of Western Macedonia, Doamna Stanca (Romania) and Epralima (Portugal)
Europe's first free educational resource bank for dyspraxic children, aged 6 to 15.
Open online course on learning disabilities.
Inclusive education system to help higher education teachers integrate the right methods to support students with learning difficulties and students studying in a foreign language.
Platform dedicated to supporting the development of basic skills for DYS children aged 6 to 12